On Zero Discrimination Day this year, governments, civil society organizations and communities highlighted the urgent need to take action to end the inequalities that continue to persist around the world.
Among them were several countries and partners of the Global Partnership for Action to Eliminate all Forms of HIV-Related Stigma and Discrimination (Global Partnership) that commemorated the day by organizing webinars, launching initiatives to accelerate the implementation of commitments to end HIV-related stigma and discrimination or raising awareness about the imperative need to achieve dignity for all.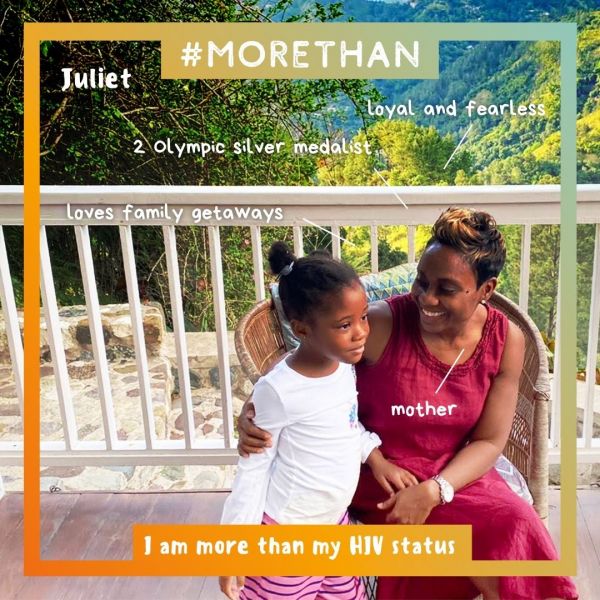 At the global level, the Global Network of People Living with HIV (GNP+) launched #MoreThan, a global online campaign to celebrate and showcase the diversity of the lives, achievements, interests and dreams of people living with and affected by HIV. And UNAIDS, the United States President's Emergency Plan for AIDS Relief and the Global Fund to Fight AIDS, Tuberculosis and Malaria organized a webinar to showcase the potential of evidence-informed programmes as well as community-led responses to end HIV-related stigma and discrimination. The event used best practices from countries as diverse as the Democratic Republic of the Congo, Jamaica and Ukraine.
At the country and regional levels, Zero Discrimination Day was marked by a number of initiatives. For example, in western and central Africa, Senegalese artist Coumba Gawlo launched a single to raise awareness of and promote action to respond to HIV in the region, together with fellow artists Wally Seck (Senegal), Djelly Mady Kouyate (Gambia) and Nestor Lendjy (Guinea Bissau).
In Senegal, the Network of People Living with HIV (RNP+) held a dialogue to raise awareness on the impact of HIV-related stigma on women and girls. The dialogue brought together people living with HIV and representatives of women's movements, key populations, human rights advocates, policymakers and health service providers. The outcomes of the dialogue will be used to inform the advocacy strategy that RNP+ will develop on human rights and gender issues to better respond to the expectations of its members and communities affected by HIV.
Evidence shows that in Senegal women living with HIV face obstacles in accessing reproductive health services, that sex workers face high levels of stigma in health-care settings and that the economic and social vulnerability of women living with HIV is not sufficiently considered in HIV programming. "Discrimination continues to affect women and girls and this is the reason why they are often excluded from the labour market, are isolated in their communities or experience stigma in health centres. Key populations are also historically the target of discrimination in Senegal," said Soukèye Ndiaye, President of RNP+.
In Côte d'Ivoire, UNAIDS, in collaboration with the Programme National de Lutte contre le Sida, the Alliance Côte d'Ivoire, Enda Santé Côte d'Ivoire and Ligue Ivoirienne des Droits de l'Homme, presented the Global Partnership and its added value to representatives of the Ministry of Health and the Ministry of justice, as well as to civil society partners. The meeting led to a report that will inform Côte d'Ivoire's strategy to eliminate stigma and discrimination.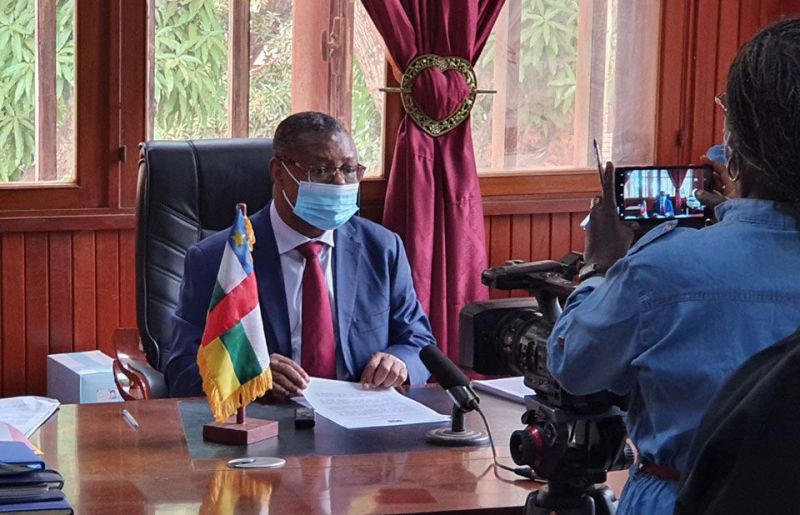 In the Central African Republic, which was the first country to join the Global Partnership, the Minister of Health and Population, Pierre Somse, above, issued a declaration recalling the government's commitment to non-discrimination and equality. "It is only by addressing inequalities that we can achieve the Sustainable Development Goals, including those related to well-being and health for all," said Mr Somse.
Other events in the Central African Republic included a civil society consultation to identify priorities for eliminating stigma and discrimination and a round-table discussion on a radio show to highlight that stigma and discrimination is a barrier to people taking up HIV prevention, treatment, care and support services. Dedicated trainings on the National Charter for Quality of Care and Patients' Rights took place for medical staff in two major health-care centres in Bangui. In the Central African Republic, more than 80% of people living with HIV in the country have reported experiencing discrimination or stigma.  
In the Islamic Republic of Iran, the country's new anti-discrimination regulation was disseminated on social media to mark Zero Discrimination Day. In Thailand, UNAIDS, the Ministry of Foreign Affairs and the Ministry of Public Health cosponsored a panel discussion on the Global Partnership to showcase the power of governments, civil society and the United Nations to tackle HIV-related stigma and discrimination in Asia and the Pacific. And in the Republic of Moldova, an updated road map was developed to address the remaining barriers related to stigma and discrimination, gender mainstreaming and equality, considering the commitments made under the National AIDS Program and the Global Partnership.
Finally, on the eve of Zero Discrimination Day, Kazakhstan officially joined the Global Partnership. For Baurzhan Baiserkin, the Director of the Kazakh Scientific Center for Dermatology and Infectious Diseases of the Ministry of Health of Kazakhstan, the initiative will make a positive difference for people living with HIV, prisoners, migrants and other key populations.  
"Kazakhstan supports the Global Partnership initiative to eliminate all forms of HIV-related stigma and discrimination. I am confident that it will help to achieve the Sustainable Development Goals," said Mr Baiserkin.
The Global Partnership for Action to Eliminate All Forms of HIV-Related Stigma and Discrimination is an initiative whose goal is to catalyse and accelerate the implementation of commitments made to end HIV-related stigma and discrimination by United Nations Member States, United Nations agencies, bilateral and international donors, nongovernmental organizations and communities.
Source: UNAIDS